MASTODON JUSTICE GIG POSTER (CONCEPT)
A poster concept for an upcoming Mastodon show on May 11, 2017 in New York, New York at the Hammerstien Ballroom.
POSTER CONCEPT FOR MASTODON SHOW
MAY 11, 2017 : HAMMERSTEIN BALLROOM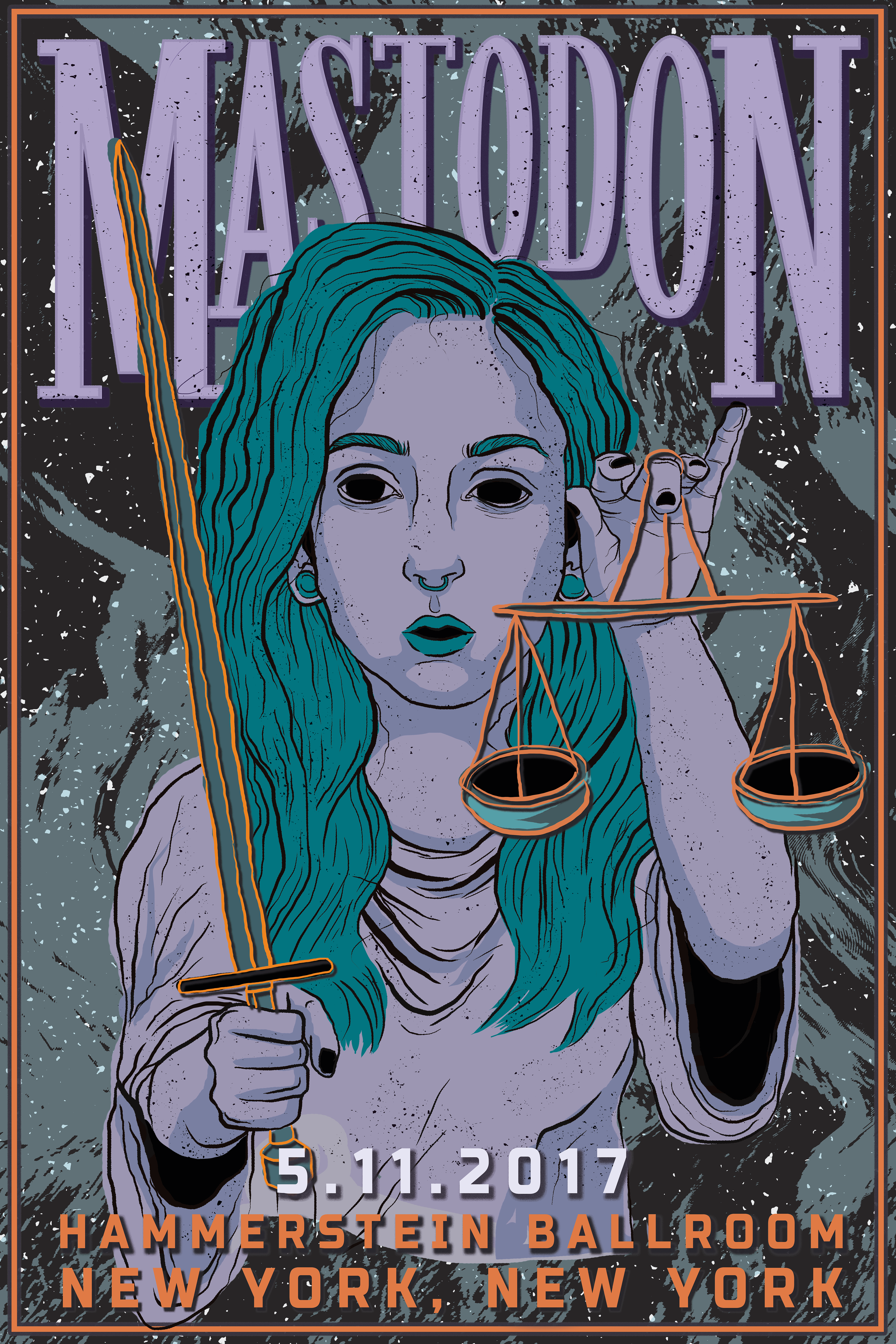 This poster features lady justice, holding her sword and scale.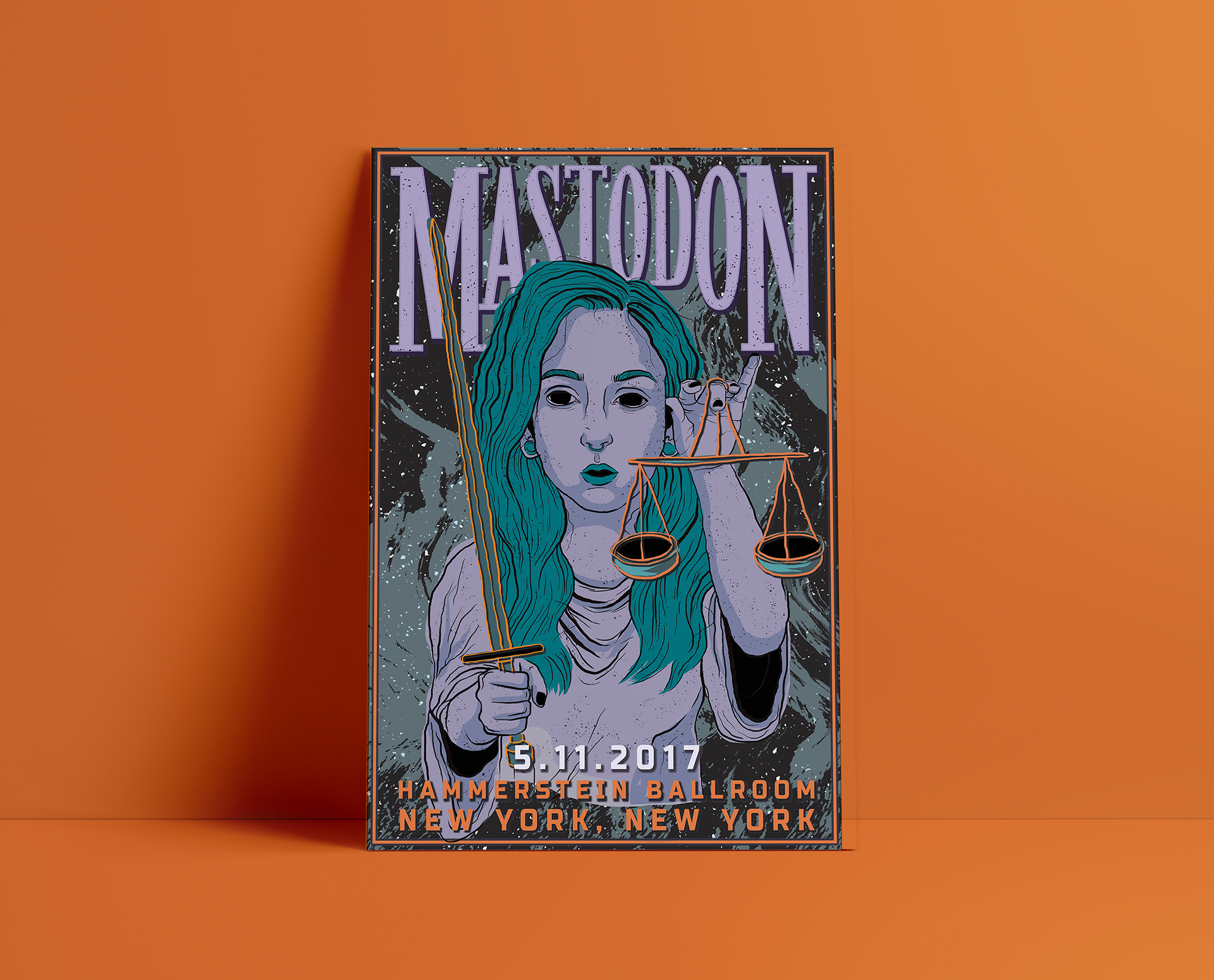 This design features lots of rough texture, which was inspired by the work of designer & illustrator Andrew Fairclough.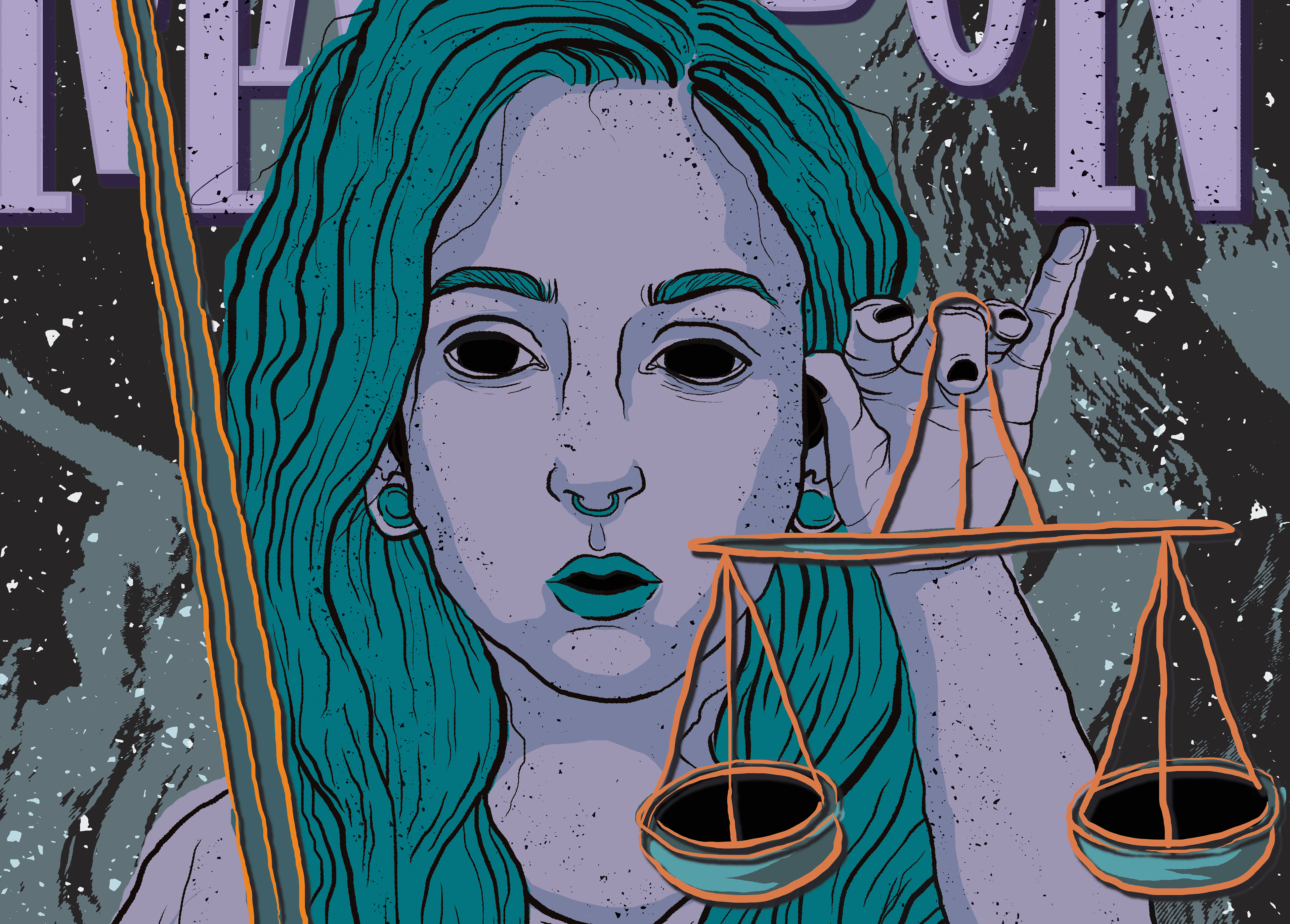 This poster also uses complimentary colors and bold shapes to attract the viewer's eye.