MCLOVINS NYC GIG POSTER
Gig poster design for McLovins' NYC show.
I was commissioned by a local Connecticut band, McLovins, to design their advertising artwork for their upcoming show at Mercury lounge (post-Phish) in New York City.  This design features an illustration of the bassist of the band, and has a retro-gritty style with bold text, deeply inspired by the work of Andrew Fairclough; illustrated to look like a screen-printed poster.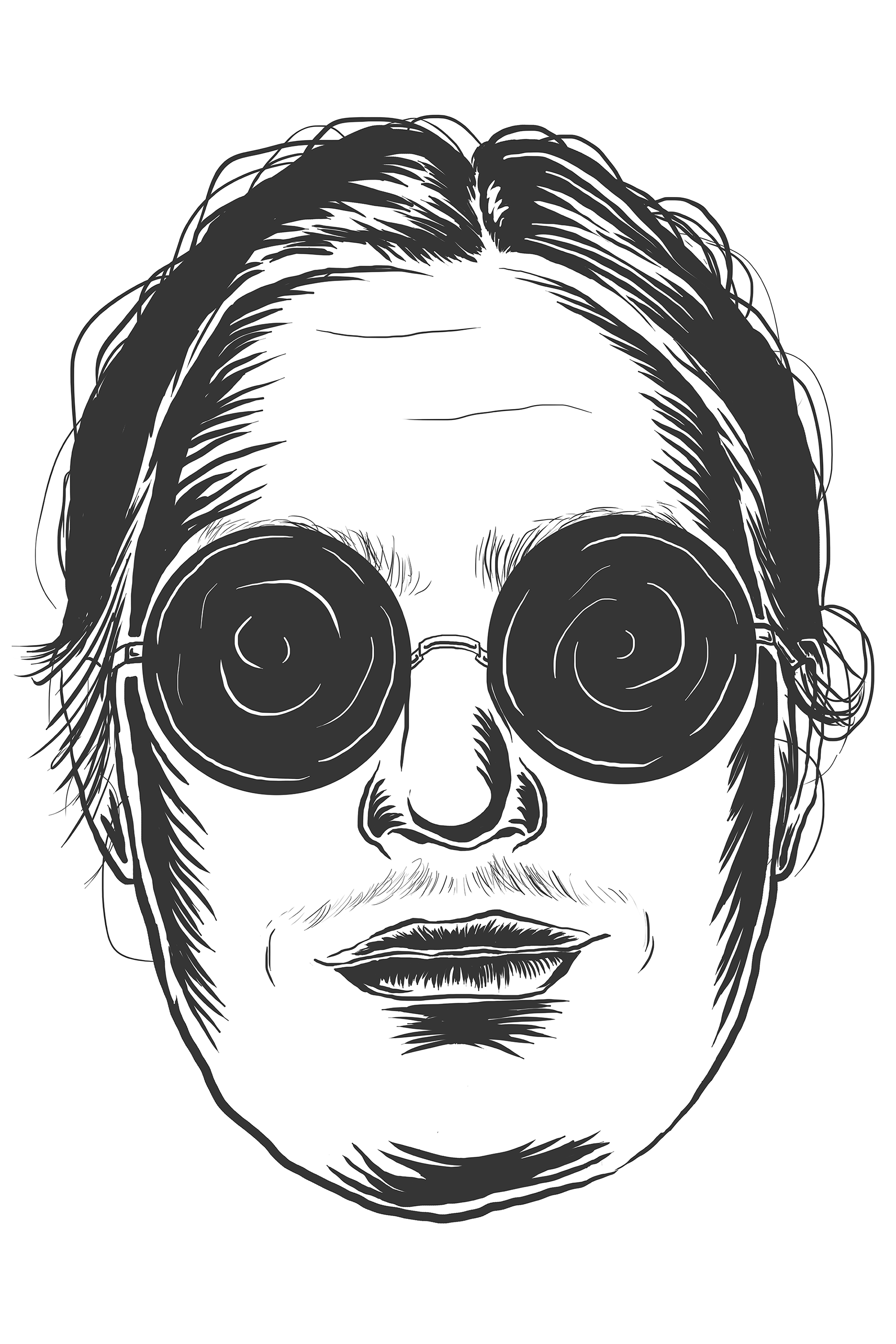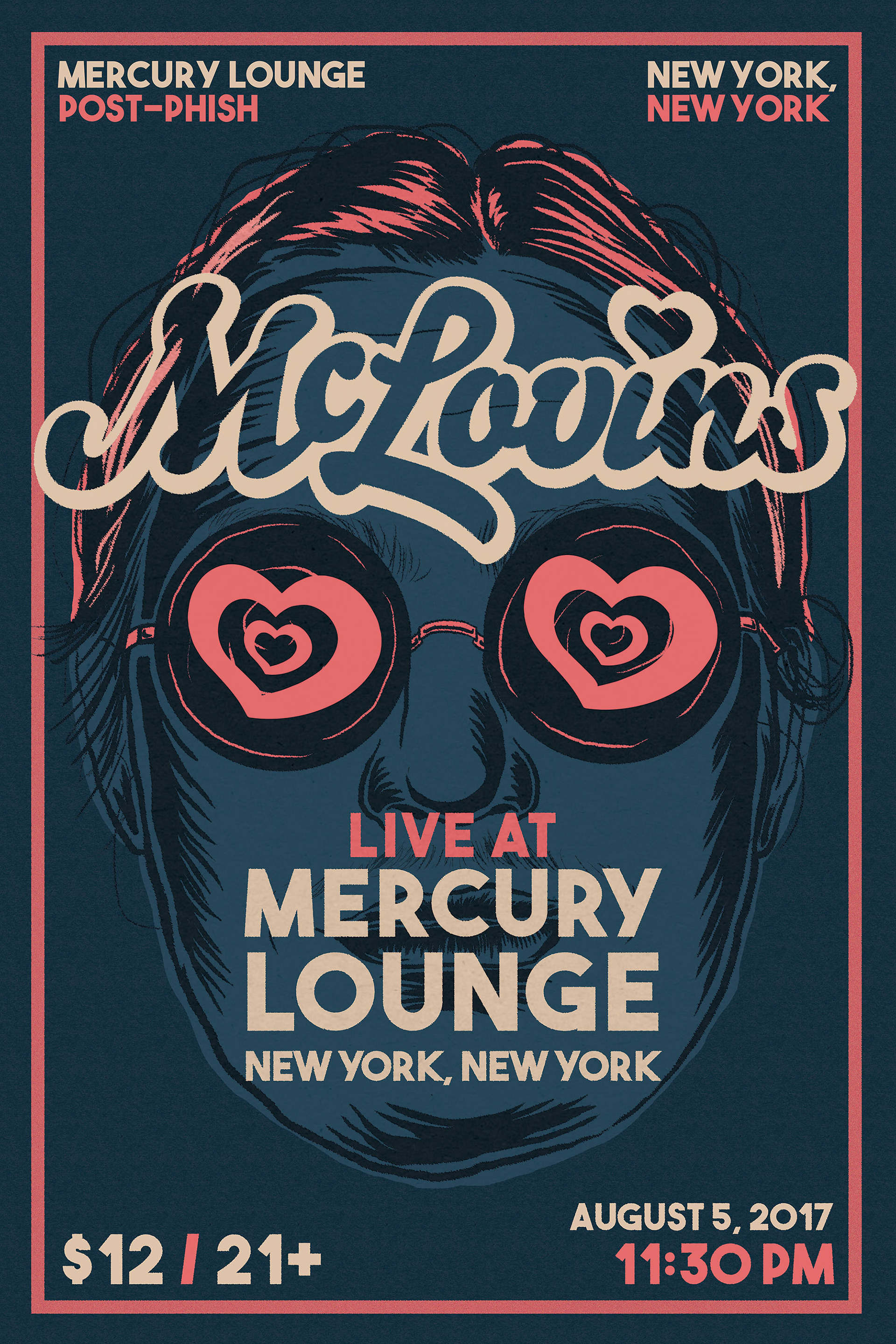 Initial face drawing   /   base color & layout