THE MCLOVINS 2017 TOUR POSTER
concept poster design for The McLovins 2017 No Limit tour.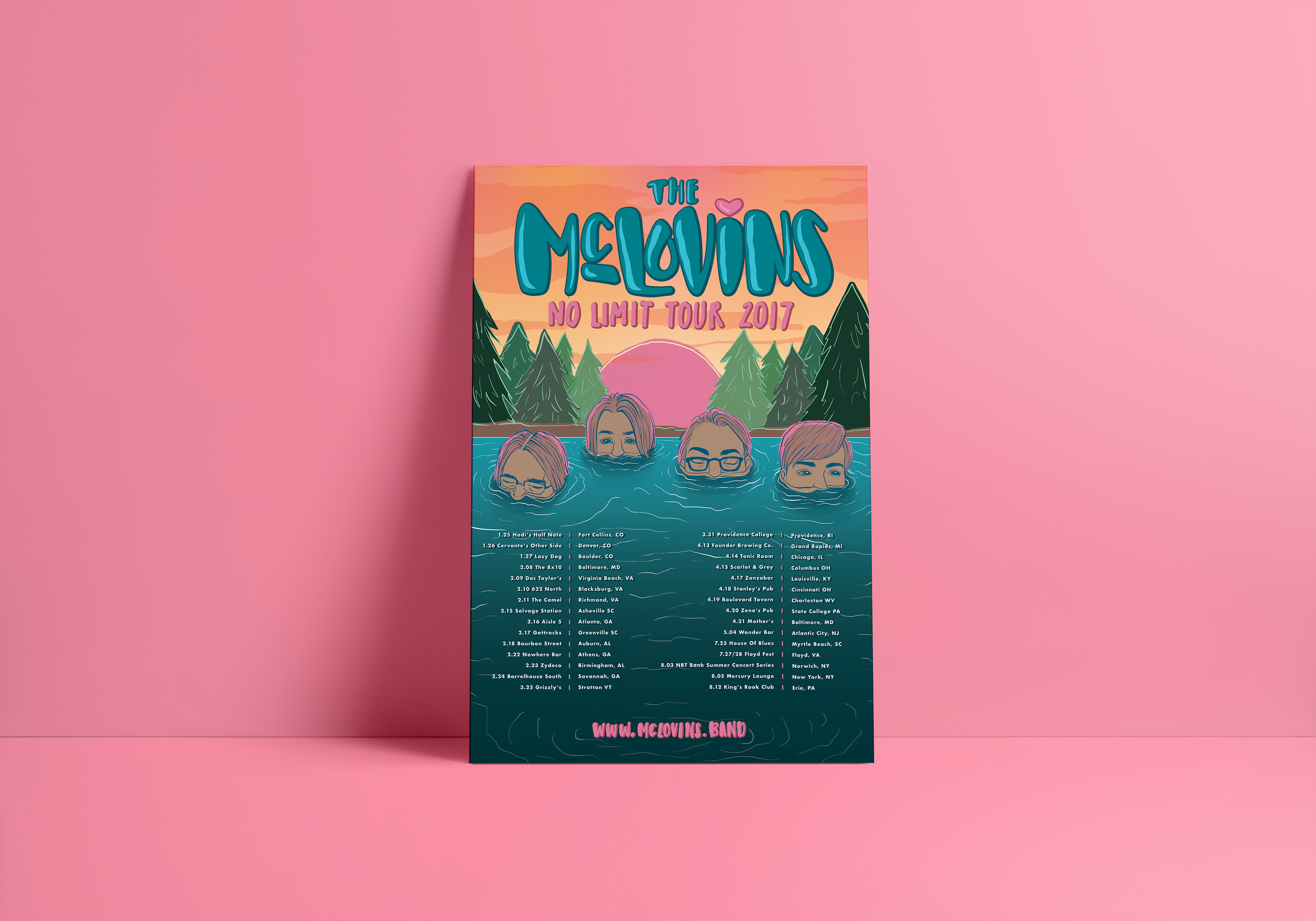 This design features the four members of the band with their heads peeking out from the lake water on a hot summer evening.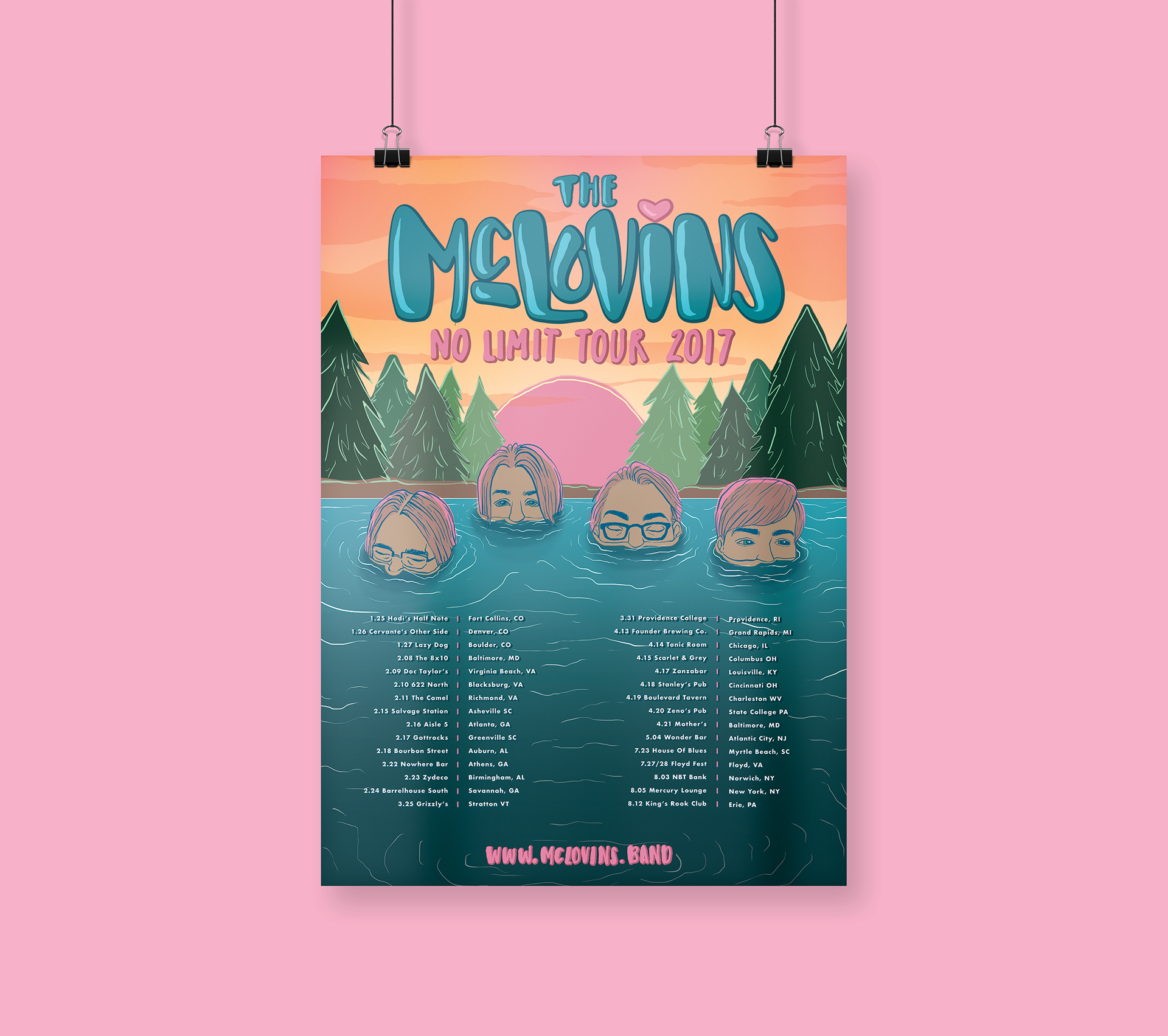 The fun and playful logo stands out in the sky, as the tour dates sink deep into the bottom of the lake.