Yosemite National Park is a part of the Sierra Nevada mountain range in central California. The park covers 1,169 square miles of wilderness and is known for it's towering granite cliffs, waterfalls, and trees.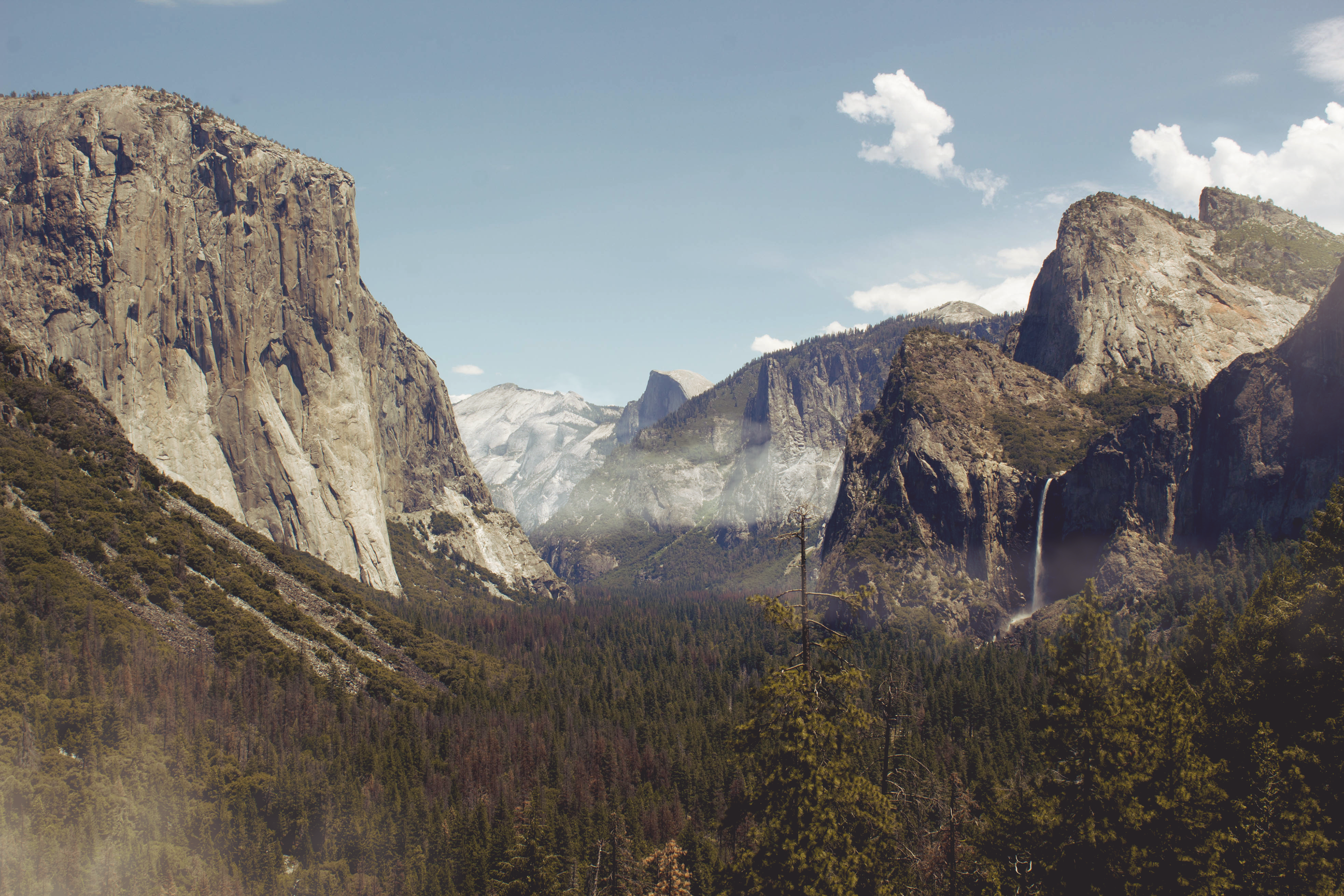 This is the famous tunnel view, located in Yosemite Valley.  From this point you can see stunning views of El Capitan, Bridalveil Fall, and Half Dome, all cradled by Yosemite Valley.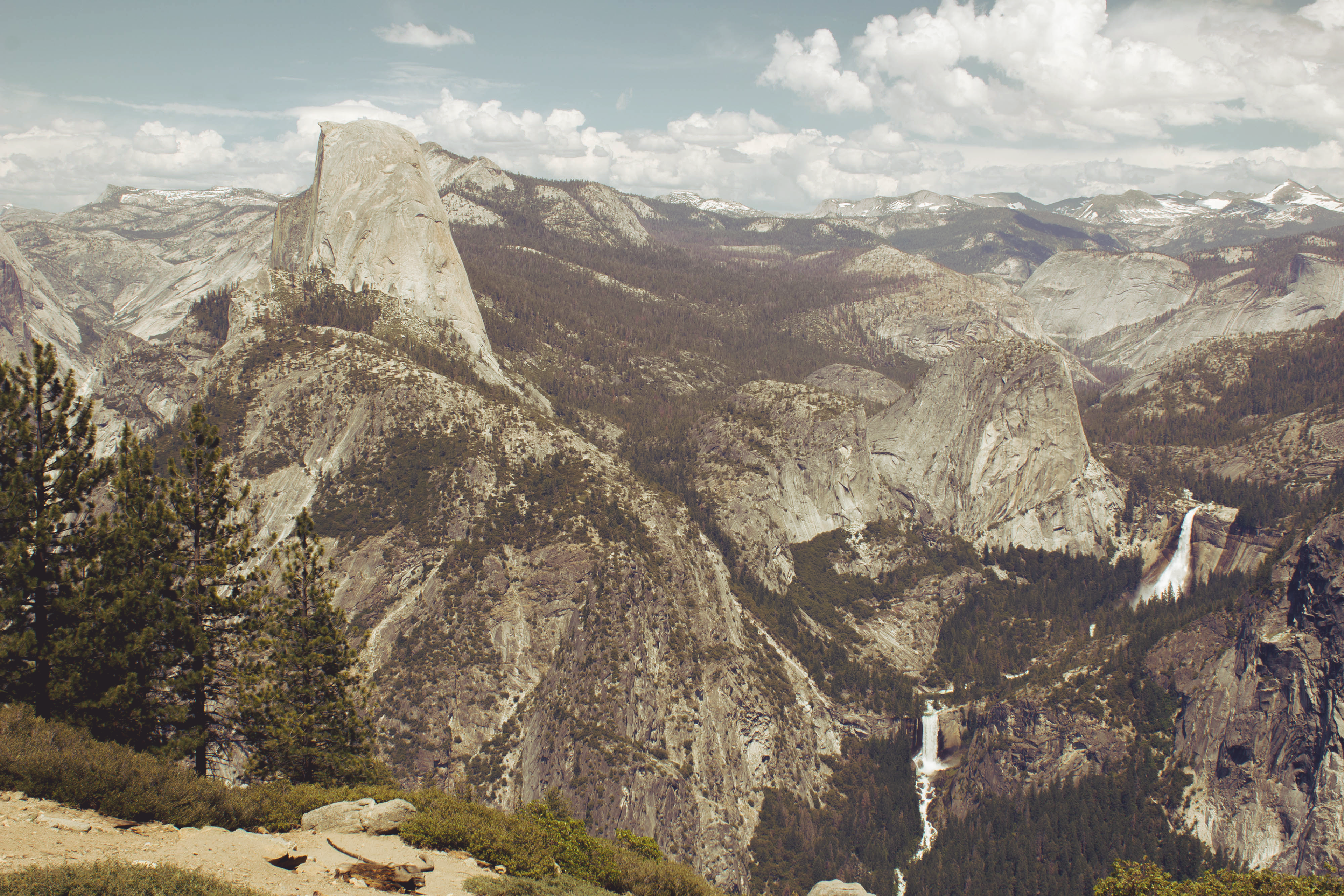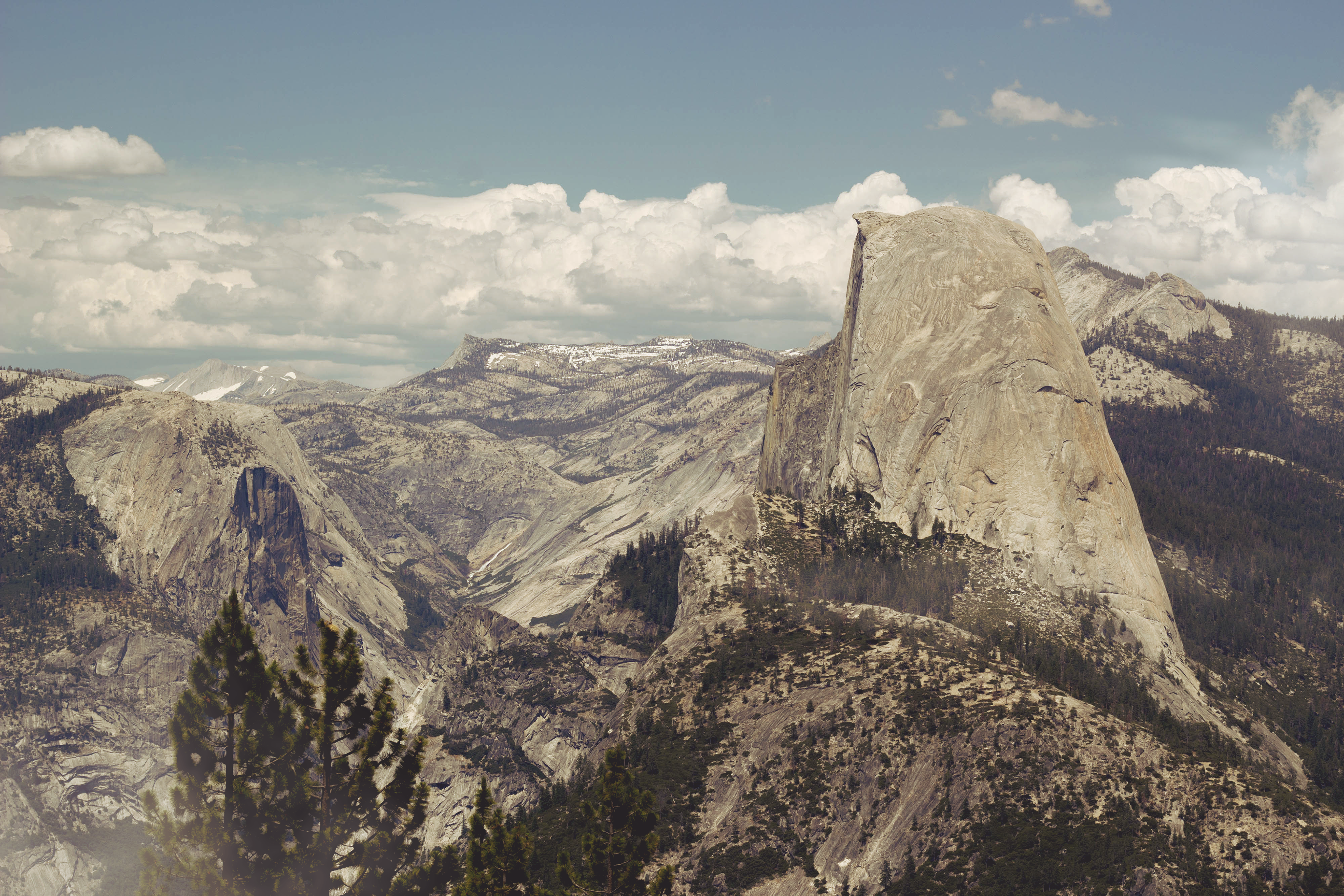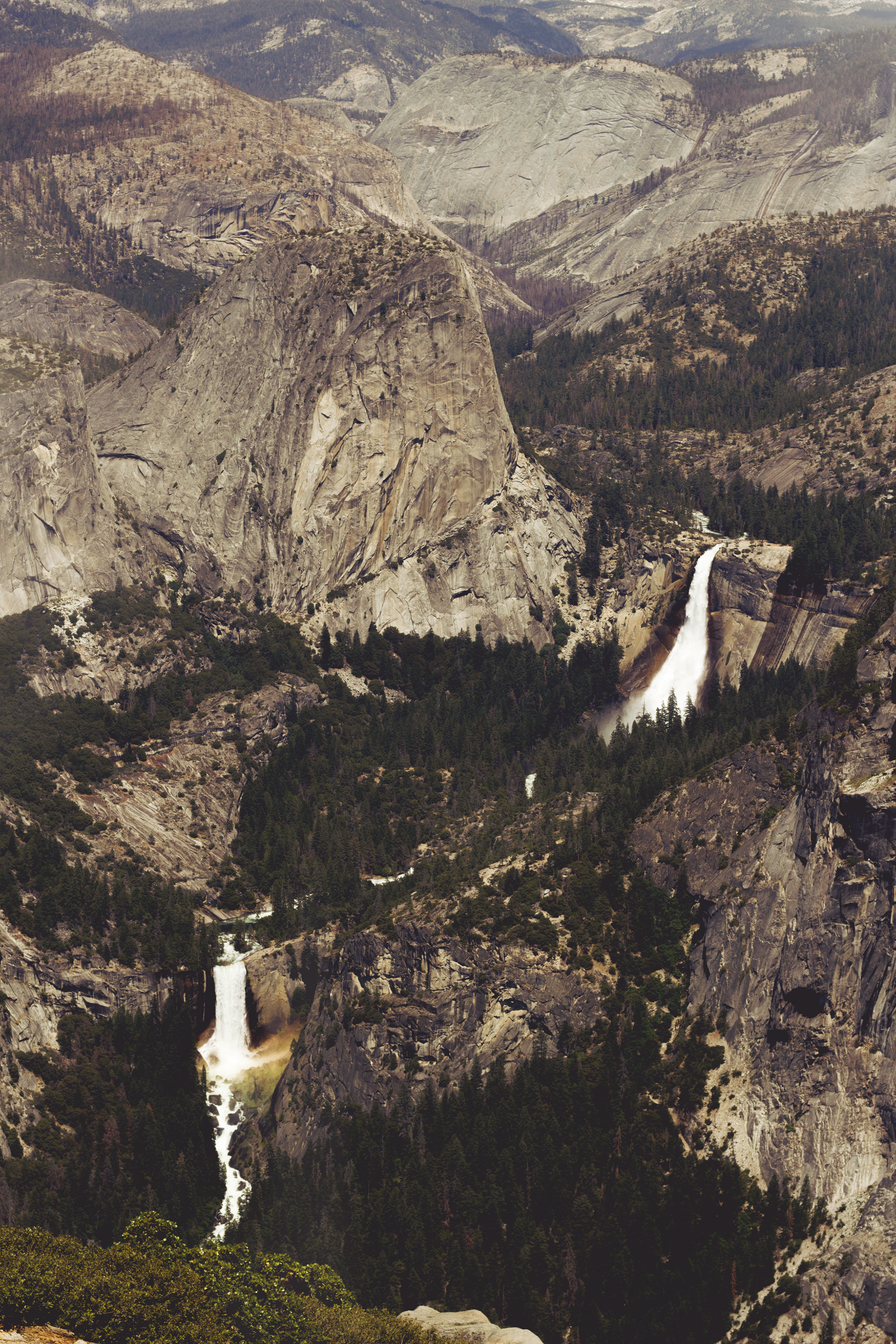 These photographs were taken at Glacier Point.  At 7,500 feet above sea level, this point features a grand view of Half Dome, Vernal and Nevada Falls, and the Sierra Nevada mountains as the backdrop.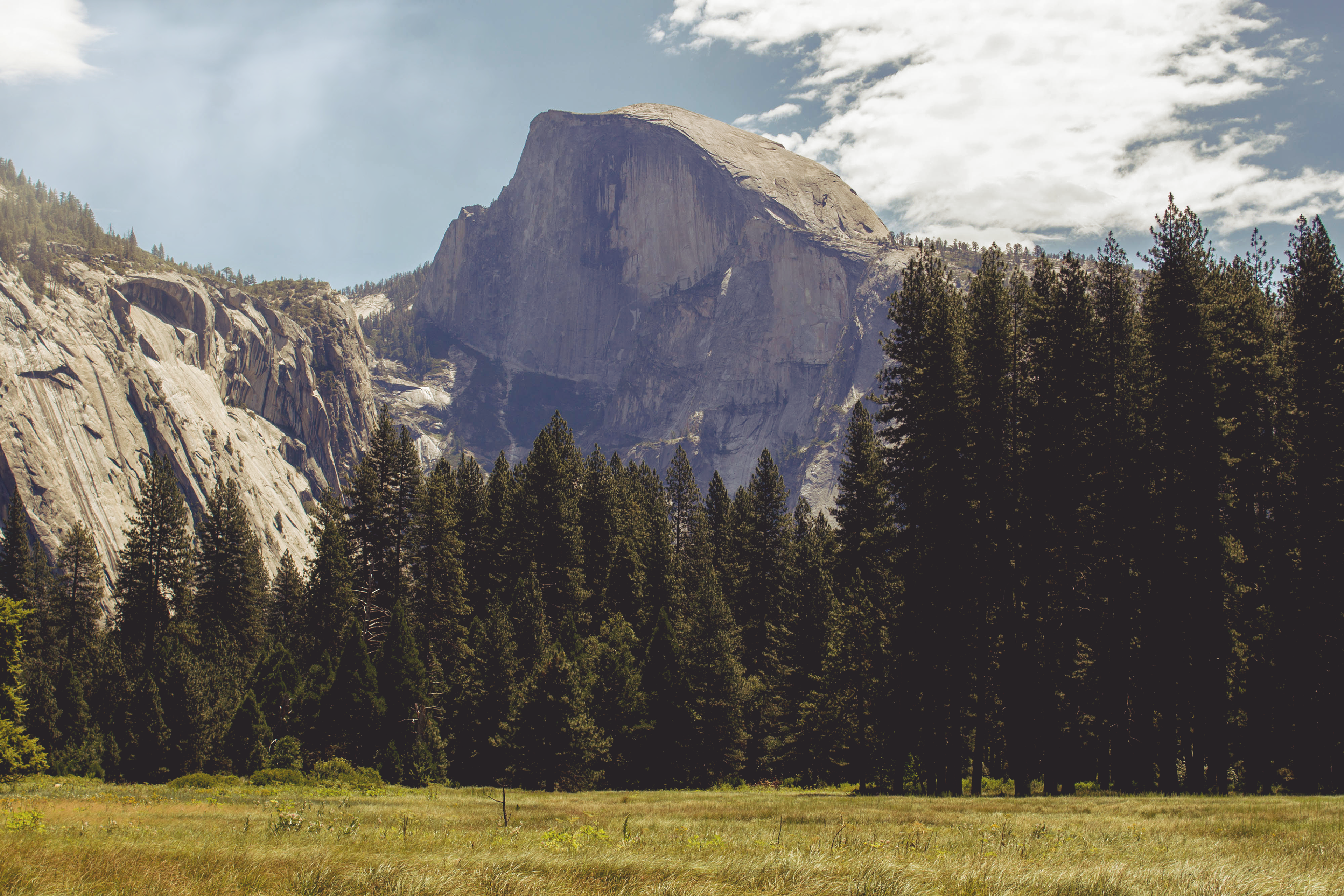 This shot of Half Dome was taken in the Valley, at a clearing in the trees.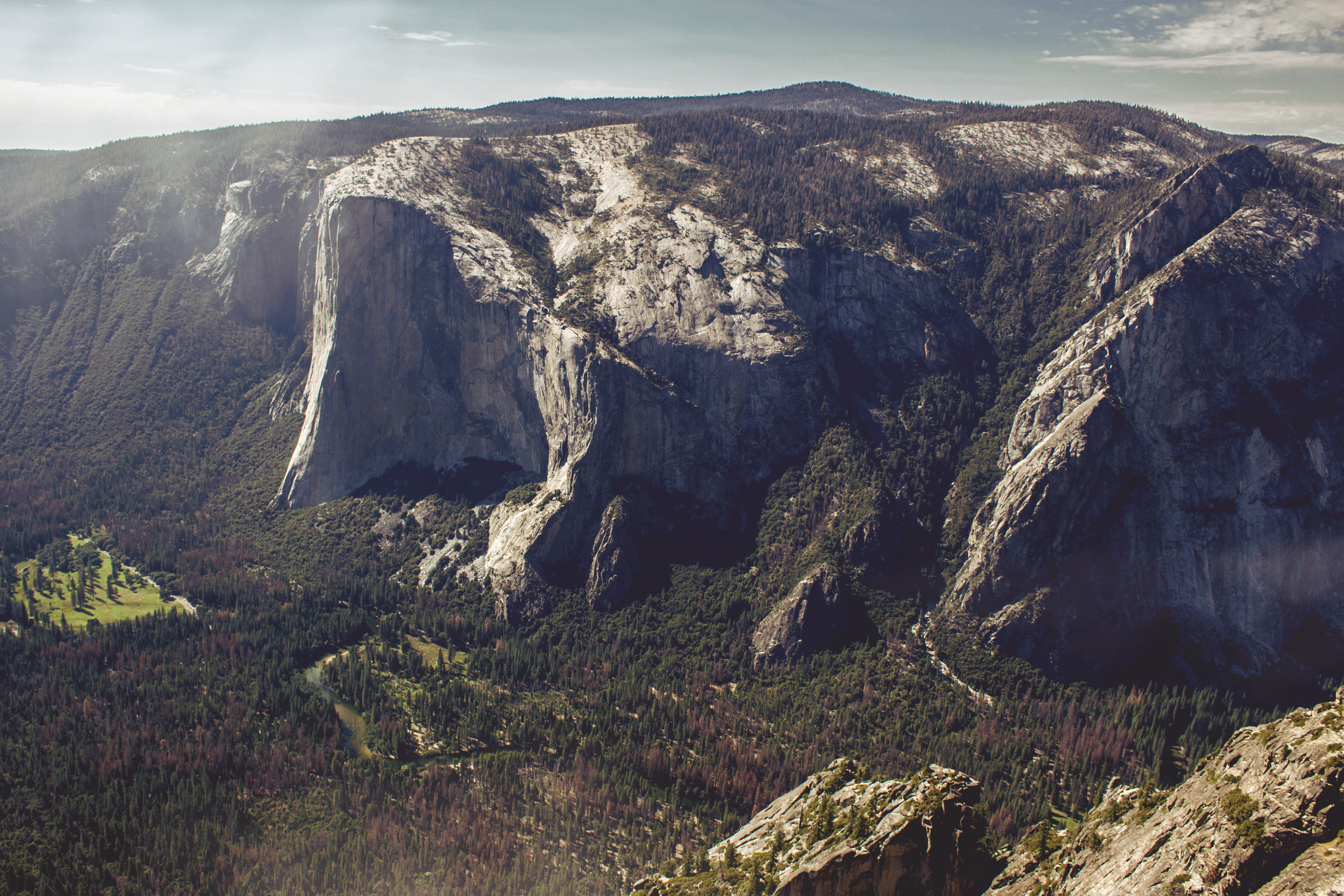 This photograph was taken at Taft Point, at an elevation of 7,503 feet.  It features a wide view of El Capitan, Yosemite Valley, and Yosemite Falls, all atop an adjacent cliff with no guardrails.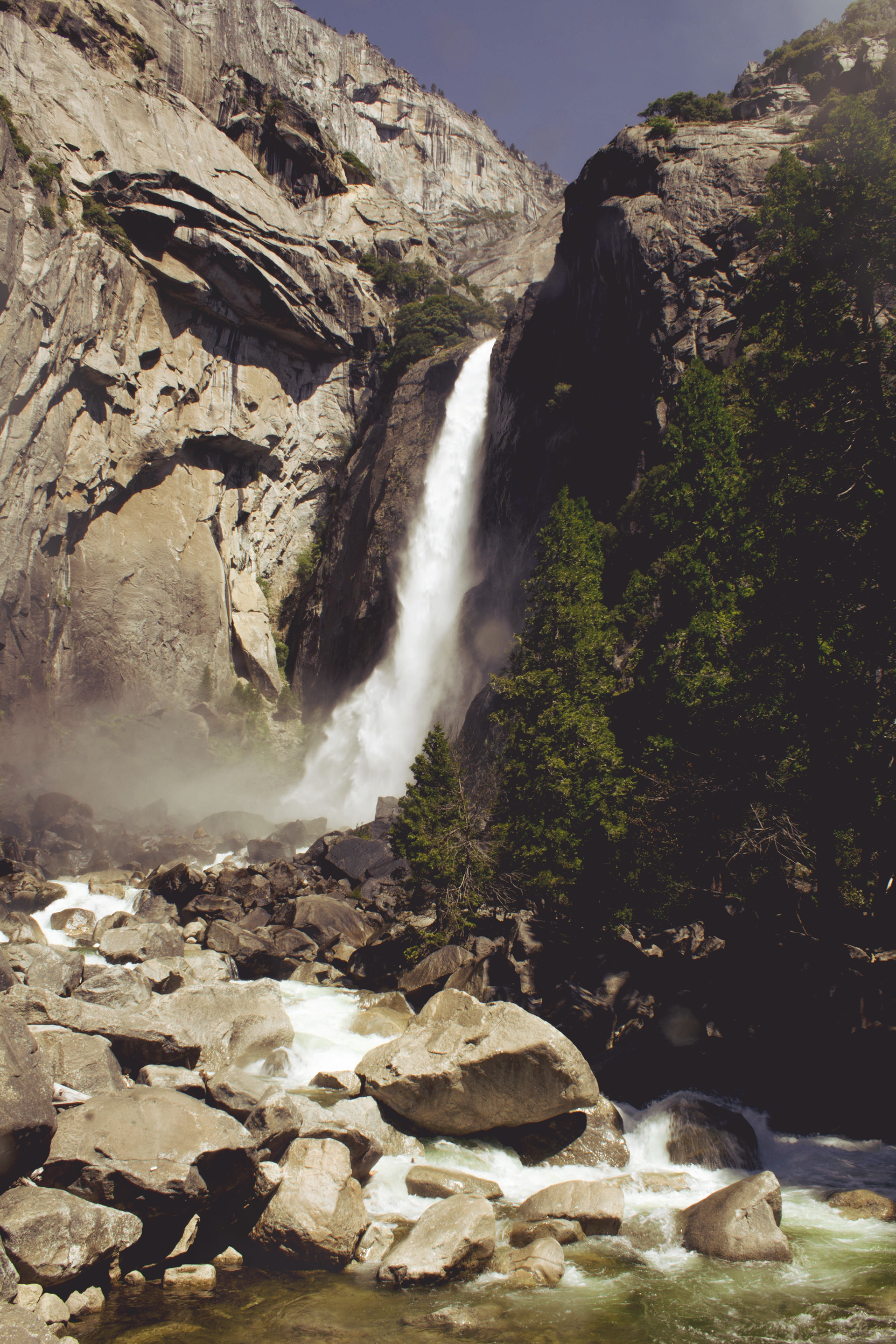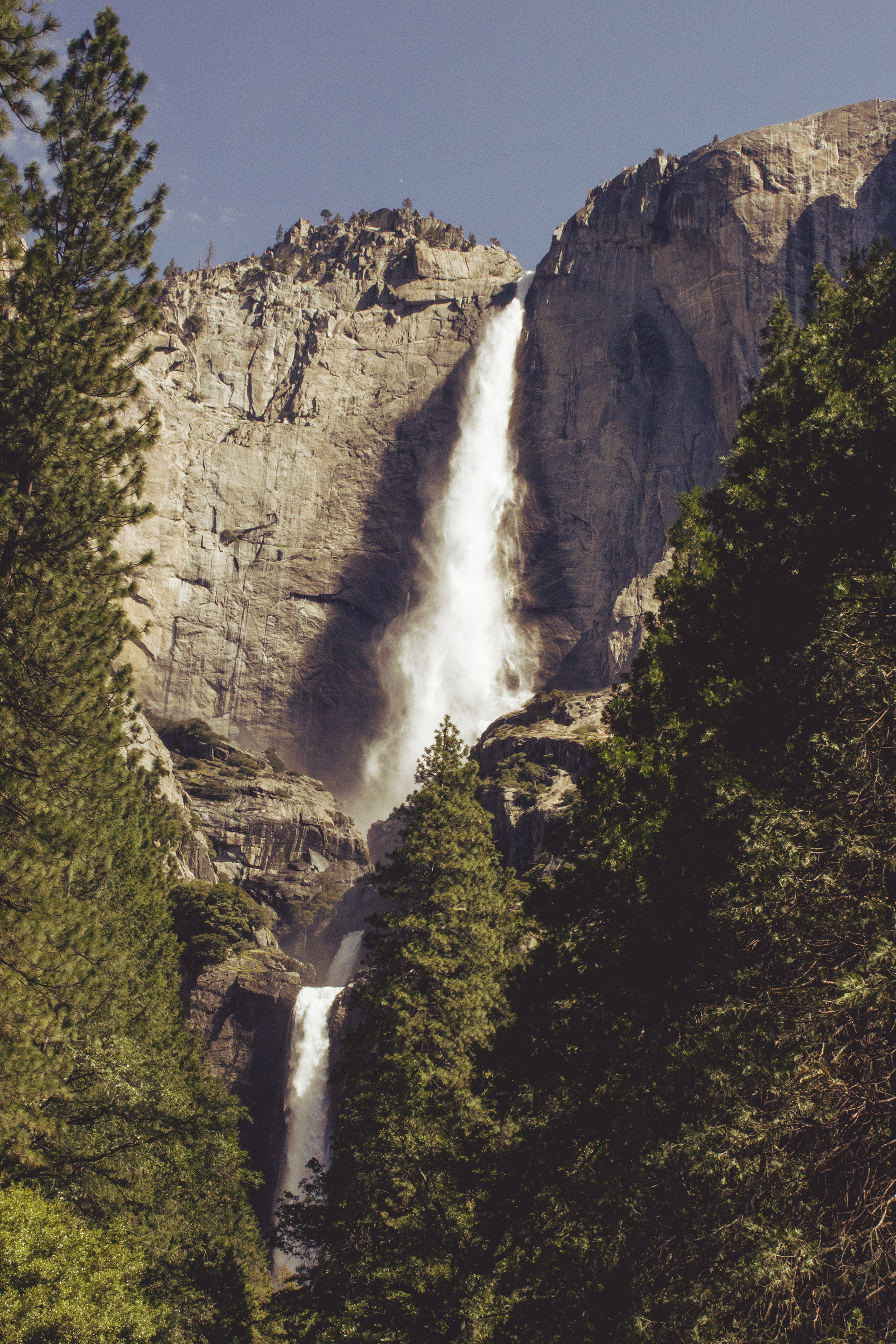 This is Lower and Upper Yosemite Falls, taken from the bridge that goes over the water and from the trail.  This waterfall is the tallest waterfall in North America and the 5th tallest in the world, at 2,425 feet.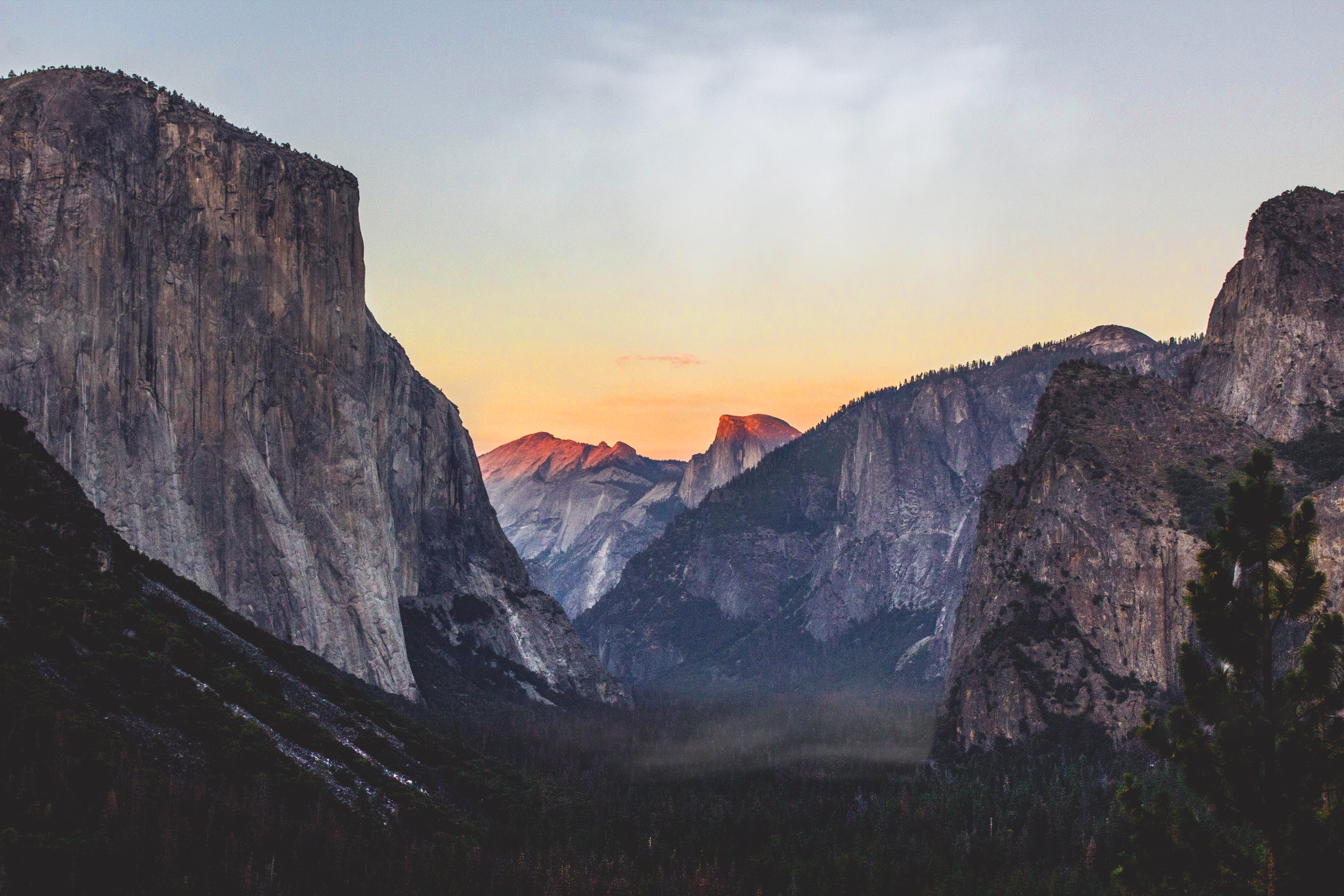 Tunnel View at sunset.  What a great way to end our day.